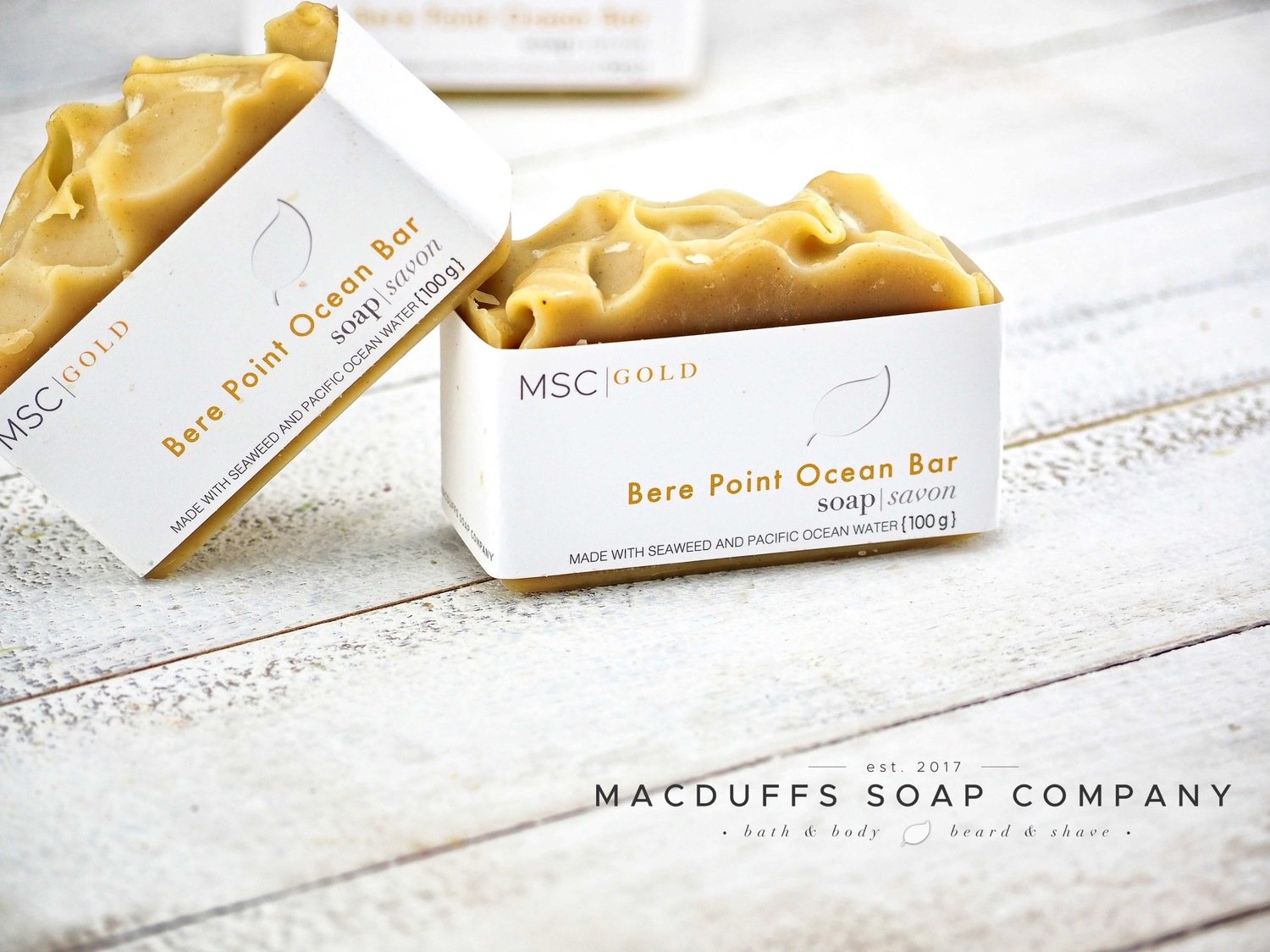 Bere Point Ocean Bar
SKU SOAP-BEREPOINT
Product Details
[tab name="Description"]

This soap was made with the relatively remote waters from "Bere Point," not too far from the northernmost tip of Vancouver Island. But we didn't just go and grab water from the shore, we kayaked a kilometer out to get this water.
And to go one step further, we added some Canadian sourced seaweed powder for some extra cleansing properties.
We kept the soap unscented for those looking for a pure & clean soap experience.
Since we live about 1200 km and a ferry ride away, this is a limited edition soap!
[tab name="About Our Soap"]
Our Bere point soaps are:
Made with water from the pacific ocean and Canadian seaweed powder.
Formulated with a blend of seven complimentary oils
Creamy, rich and full of skin nourishing vitamins.
Long lasting and firm: we don't sell our soaps until they've cured for at least six weeks
Cut to fit perfectly into your hand.
Moisturizing: our soaps have avocado oil and at least ten percent pure, unrefined organic shea butter.
Bubbly: there's a big and stable lather thanks to the addition of castor oil.
Vegan
Weight: 110 g after a 12 week cure. Please allow for some variation since the soaps are handmade in small batches
[tab name="Ingredients"]
Olive Oil
Coconut Oil
Fair Trade & Organic Shea Butter
Avocado Oil
Grapeseed Oil
Sunflower Oil
Castor Oil
Pacific Ocean Water
Seaweed Powder
---
Save this product for later