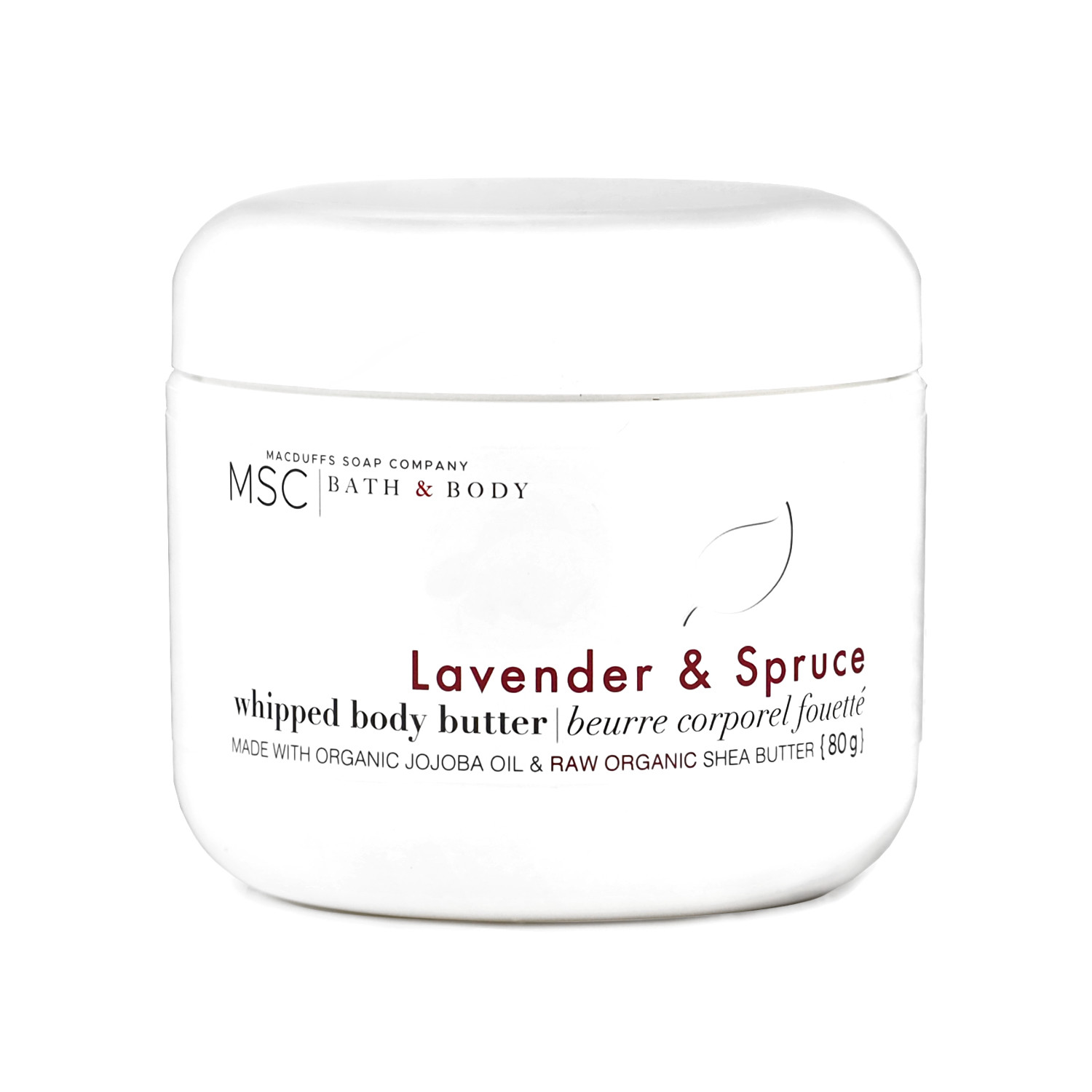 Lavender & Spruce Whipped Body Butter
SKU WBB-LAVSPRUCE
Product Details
[tab name="Description"]
Top: Sweet Evergreen, Camphor
Middle: Lavender, Black Spruce
Base: Tree Resin

This whipped body butter is scented with simple but effective pairing of sweet evergreen and floral lavender-- a modern take on the classic "Lavender Vanilla."

[tab name="About Our Whipped Body Butter"]
Quick Absorbing
Keeps your skin hydrated and soft
Creamy, rich and full of skin nourishing vitamins.
Made with Shea butter is that is fair trade, unrefined and organic.
Large supply - only a small amount of product is needed to be effective
Natural
[tab name="Ingredients"]
Fair Trade & Organic Shea Butter: The main ingredient. A powerful emollient (softens and lubricates the skin) and humectant

(traps in moisture).

Organic Jojoba Oil: A wax that is similar to the oils produced by our own skin. An effective moisturizer and is absorbed easily.
Avocado Oil: High in Vitamins A, D and E and moisturizing.
Apricot Kernel Oil: A non greasy oil, said to firm and tone skin and known to be an anti-inflammatory
Vitamin E: Extends the shelf life of the product.
Tapioca Root Starch: Promotes quick absorption and adds a silky feel.
---
Save this product for later