FREE YEG + AREA DELIVERY WITH ORDER OF $40 OR MORE.
FREE SHIPPING WITH ORDERS OF $80+(USA + CAN ONLY)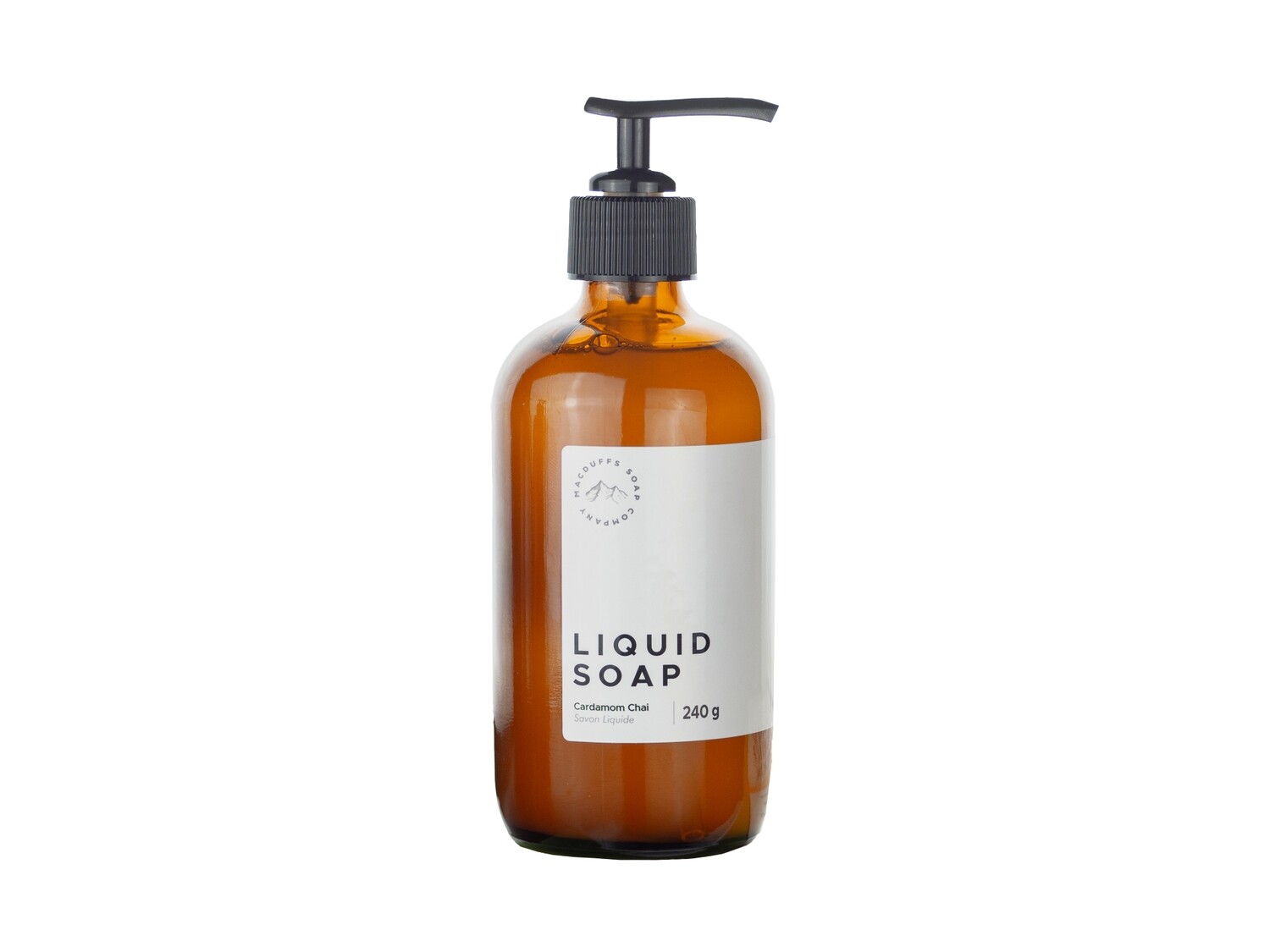 CARDAMOM CHAI LIQUID SOAP
SKU LIQUIDSOAP-CHAI
Product Details
[tab name="Description"]

Notes: Cardamom, Cedarwood, Coriander, Citrus, Black Licorice, Patchouli, Spice, Black Pepper

Cardamom has a sweet eucalyptus almost citrusy aroma that blends well with other spices, including clove, cassia and the subtle black licorice notes of sweet fennel.
Coriander shares a mild citrus top note of cardamom but also lends a sharp black pepper note to the blend. We accented the sweeter citrus with orange and Sicilian lemon and is anchored with a base of cedarwood and patchouli.
Cardamom Chai is scented naturally and features a blend of ten essential oils of which cardamom is the most predominant.
This product contains a small amount of cassia and clove essential oils.
[tab name="About Our Soap"]
Our liquid soaps are:
Formulated with a blend of seven complimentary oils that are both cleansing and moisturizing
Creamy, rich and full of skin nourishing vitamins.
Bubbly: there's a big and stable lather thanks to the addition of castor oil.
Vegan
Handmade in small batches in Edmonton, Alberta.
[tab name="Ingredients"]
Olive Oil, Castor Oil, Coconut Oil, Sunflower Oil, Avocado Oil, Apricot Kernel Oil, Ricebran Oil, Paraben + Phthalate Free Fragrance, Essential Oil
---
Save this product for later