FREE YEG + AREA DELIVERY WITH ORDER OF $40 OR MORE.
FREE SHIPPING WITH ORDERS OF $80+(USA + CAN ONLY)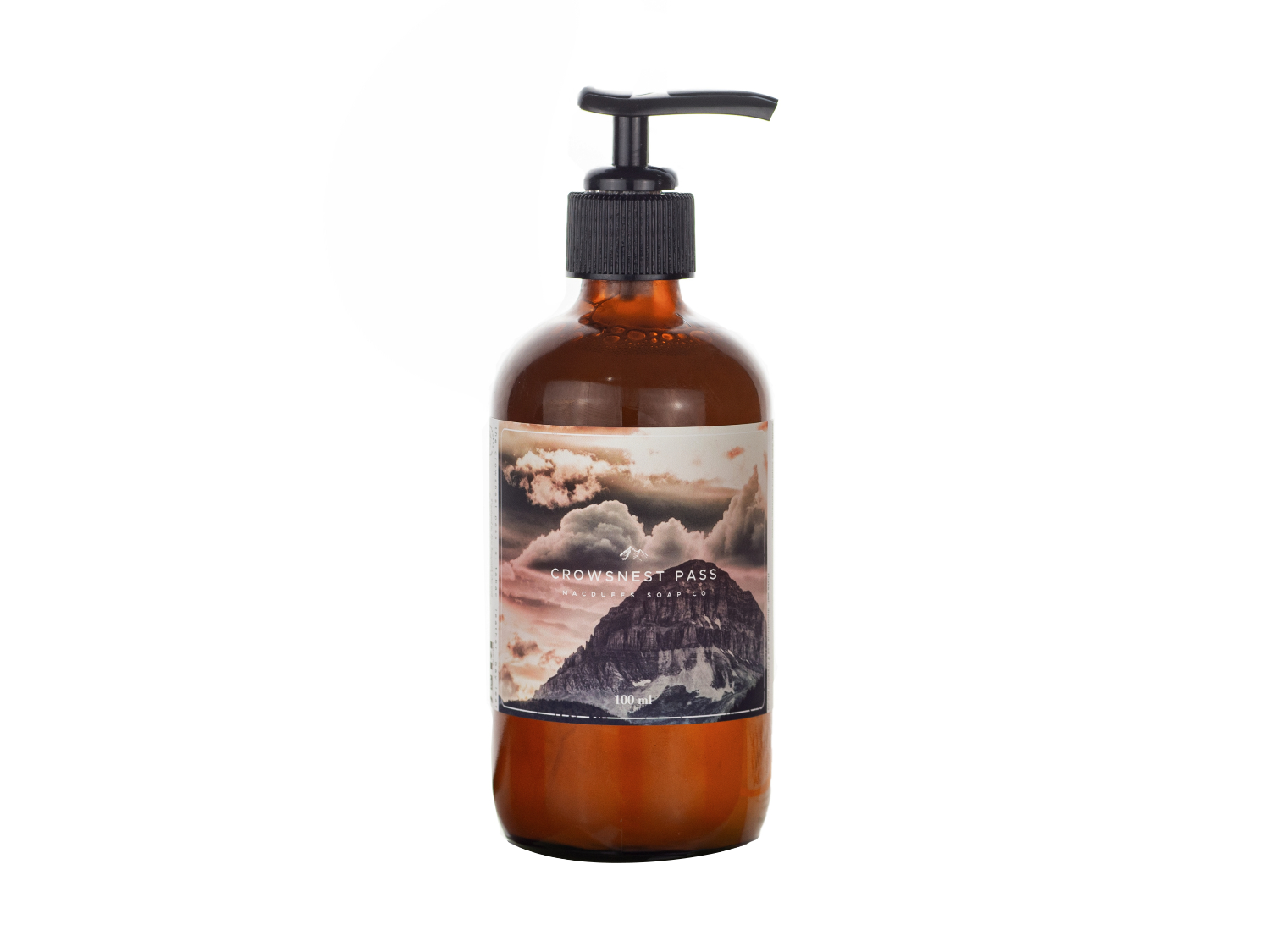 CROWSNEST PASS LIQUID SOAP
SKU MGP-CROWSNESTLIQUIDSOAP
Product Details
[tab name="Description"]
Notes: Spice, Citrus, Bay Leaf, Vanilla, Tobacco, Leather, Musk, Cedar, Oakmoss

"Trained to live beneath the soil, In dark and damp they have to toil." – From the Coal Miner's Prayer
Our Crowsnest Pass liquid soap combines a timeless masculine scent with some sweeter notes for a modern touch. You'll smell leather, tobacco, bay leaf and spice tempered with sweet citrus, vanilla and warm cedar. This is a sweeter scent that is balanced by the spice notes. Our liquid soap contains paraben & phthalate free fragrance. Comes in a high quality glass jar that is refillable at our market locations. Contact us for details.
[tab name="About Our Soap"]
Our liquid soaps are:
Formulated with a blend of seven complimentary oils that are both cleansing and moisturizing
Creamy, rich and full of skin nourishing vitamins.
Bubbly: there's a big and stable lather thanks to the addition of castor oil.
Vegan
Handmade in small batches in Edmonton, Alberta.
[tab name="Ingredients"]
Olive Oil, Castor Oil, Coconut Oil, Sunflower Oil, Avocado Oil, Apricot Kernel Oil, Ricebran Oil, Paraben + Phthalate Free Fragrance, Essential Oil
---
Save this product for later