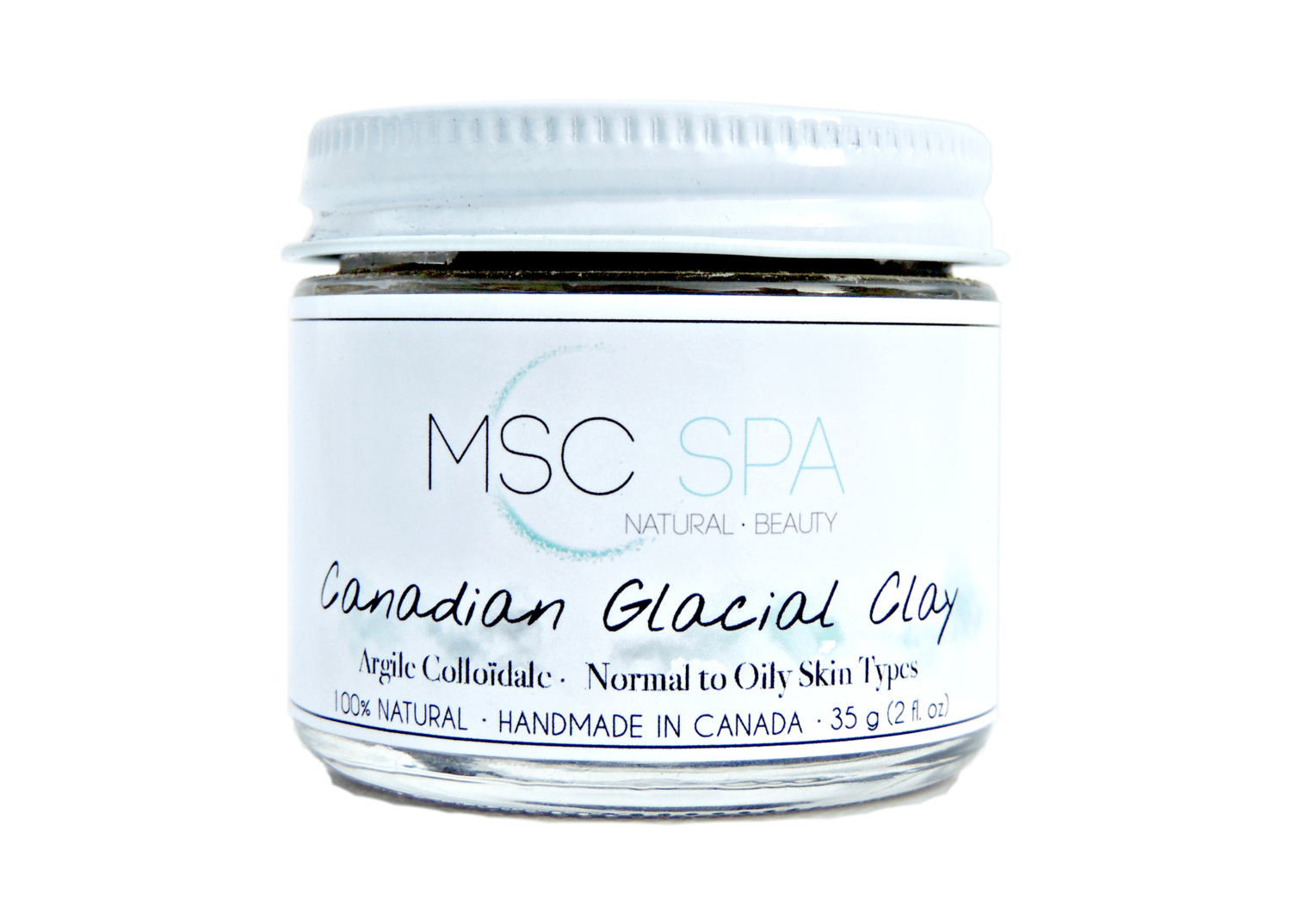 Canadian Glacial Marine Clay
SKU MSC001
Product Details
Canadian Glacial Marine Clay
Leave your skin soft, refreshed, and glowing!
From the wild coasts of northern British Columbia, Canadian Glacial clay comes from the erosion of ancient glacial movement, depositing a sediment at the bottom of the ocean that contains more than 60 elements and rare earth minerals.
Canadian Glacial clay is perfect for any natural skin care regimen:
DETOXIFYING: Due to it's negatively charged ions, our Glacial clay is highly reactive which will help remove impurities.
ABSORBING: Because of it's ultra fine size, the clay easily penetrates your pores to absorb excess oils which get washed away with the clay.
PORE REDUCING: Which leaves you with smoother skin.
EXFOLIATING: helps remove dead skin.
ANTI INFLAMMATORY: cool and soothing for your skin.
INCREASED CIRCULATION
PURITY OF PRODUCT: this is some of the most pure clay in the world, as it comes from pristine and untouched areas along northern British Columbia's coastline.

We sell the clay as a dry powder to bypass the need for preservatives, leaving you with a 100% natural product that helps keep the cost down: it keeps longer (2-5 year shelf life), less raw materials needed (no full spectrum preservatives), less packaging (and less shipping weight as well). You'll have to add the water yourself, but for a truly special experience, try using aloe vera juice!!

Directions: Mix approx. one teaspoon of mask with one teaspoon of water in a bowl and mix well. Apply to skin and wait until mask just starts to dry, about 10-15
minutes, then thoroughly rinse. Should be enough to make 12-15 masks, depending.

If you've made too much mixture, don't worry! The clay and water mix should last about a week or so in the fridge.

Don't just use a mask, but trying adding a spoonful to your bath with your favourite salt routine (our bath soaks actually contain a small amount of various clays!). For easier mixing, we advise you pre mix the water and clay into a small bowl first to prevent clumping.

*Comes in a high quality and reusable 2 oz glass jar with metal lid
Save this product for later