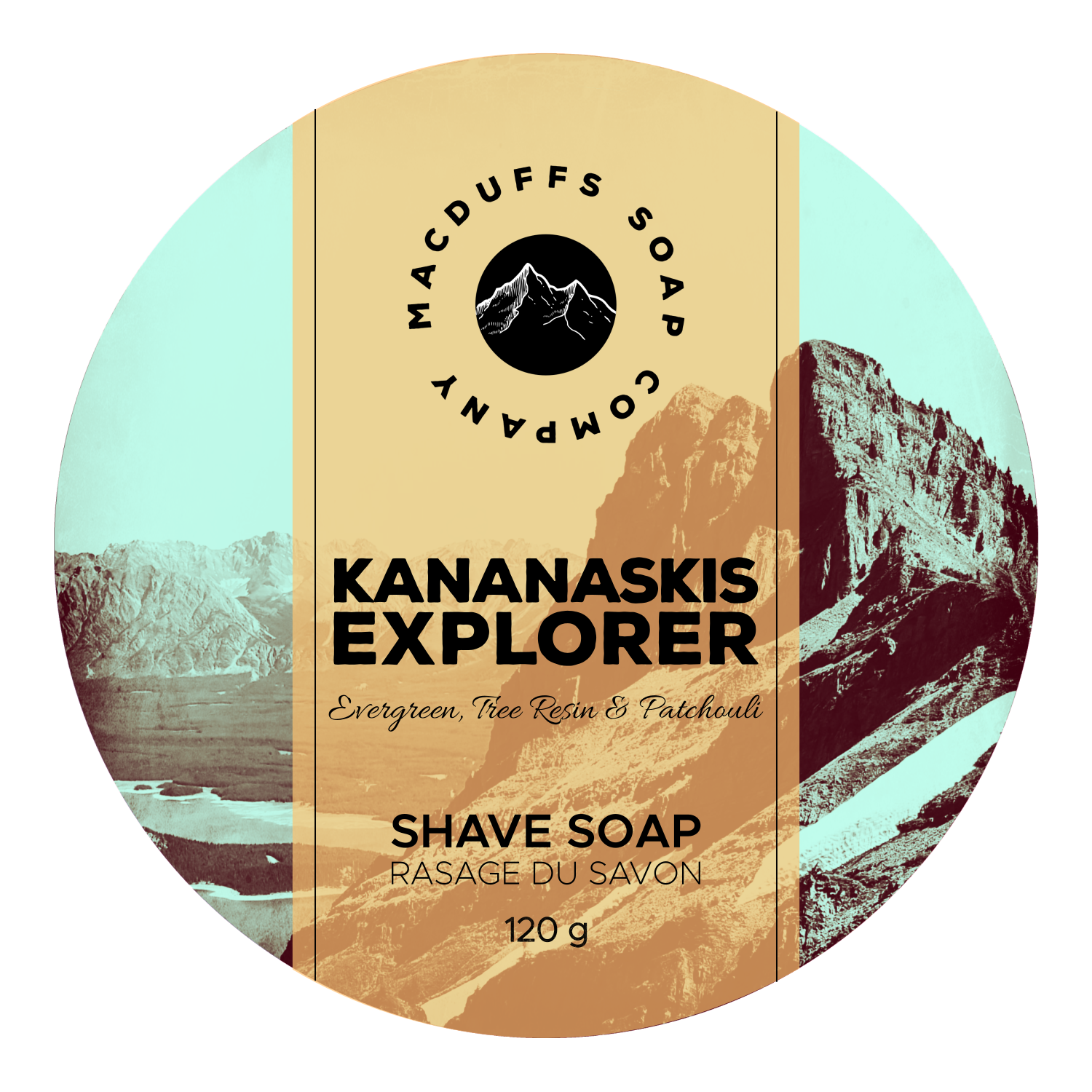 Kananaskis Explorer Shave Soap
SKU MGP-KANNYSHAVE
Product Details
[tab name="Description"]
Top: Pine Cone, Citrus
Middle: Blue Spruce, Fir Needle
Base: Tree Resin, Patchouli, Balsam
"Great things are done when men and mountains meet." - William Blake

Like taking a deep breath of fresh forest air after a summer rain. Like taking a deep breath of fresh forest air in Kananaskis Country, a provincial park in the Alberta Rockies. Scented with various evergreen essential oils with an added touch of sweet spruce for a vanilla like touch.
Inspired by one of our favourite outdoor hotspots-- Kananaskis Provincial Park. Not as famous or commercially developed as the nearby Banff National Park, but Kananaskis offers outdoor enthusiasts a rustic atmosphere with world class hiking, snowshoeing and backcountry camping.

This soap uses a slight amount of paraben and phthalate free fragrance oil in addition to essential oils.

We use beef tallow from 100% grass fed, humanely raised cattle that was sourced from a family run farm in southern Alberta. Other ingredients include mango and organic shea butter, silk, avocado and coconut oils, and white willow bark & green tea extracts for their anti oxidant and astringent properties.
Available in a plastic large dish (soap weight is 120g) with enough room to work the brush around. If you've already got a soap dish or are looking for a refill, we sell the a "puck" version as well, 100g.

Save this product for later