FREE YEG + AREA DELIVERY WITH ORDER OF $40 OR MORE.
FREE SHIPPING WITH ORDERS OF $80+(USA + CAN ONLY)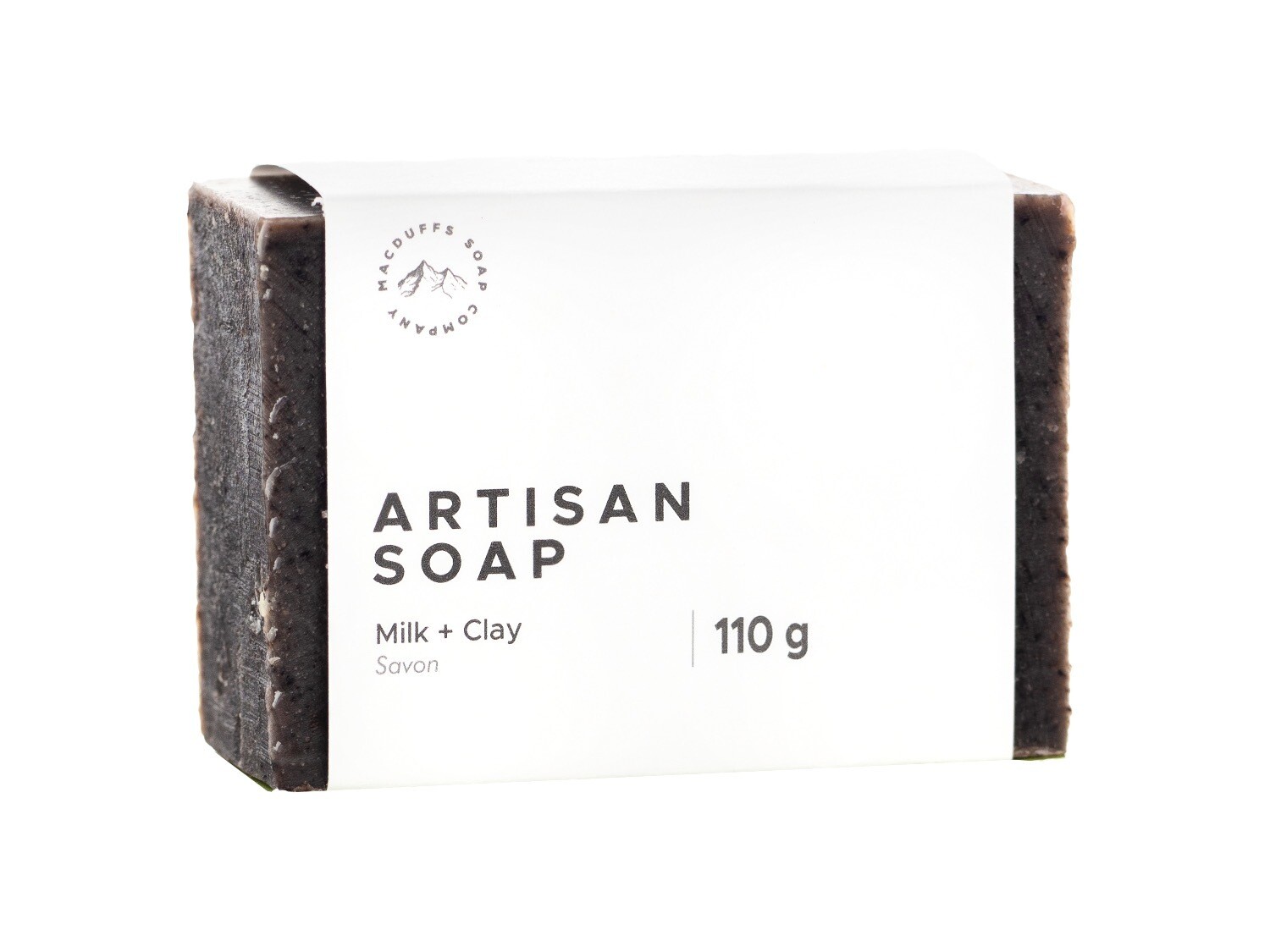 Milk + Clay Sensitive Skin Soap
SKU SOAP-MILKANDCLAY
Product Details
[tab name="Description"]
Notes: Unscented

An unscented soap loaded with goat's milk and bentonite clay specially designed for sensitive skin. Coloured naturally with alkanet root powder, which is said to be good for the skin thanks to it's high antioxidant content.

[tab name="About Our Soap"]
Our soaps are:
Made with fresh water from the Rocky Mountains.
Formulated with a blend of seven complimentary oils
Creamy, rich and full of skin nourishing vitamins.
Long lasting and firm: we don't sell our soaps until they've cured for at least six weeks
Cut to fit perfectly into your hand.
Moisturizing: our soaps have avocado oil and at least ten percent pure, unrefined organic shea butter.
Bubbly: there's a big and stable lather thanks to the addition of castor oil.
Weight: 110 g after a 12 week cure. Please allow for some variation since the soaps are handmade in small batches
[tab name="Ingredients"]
Olive Oil
Coconut Oil
Fair Trade & Organic Shea Butter
Avocado Oil
Grapeseed Oil
Sunflower Oil
Castor Oil
Mountain Water
---
Save this product for later