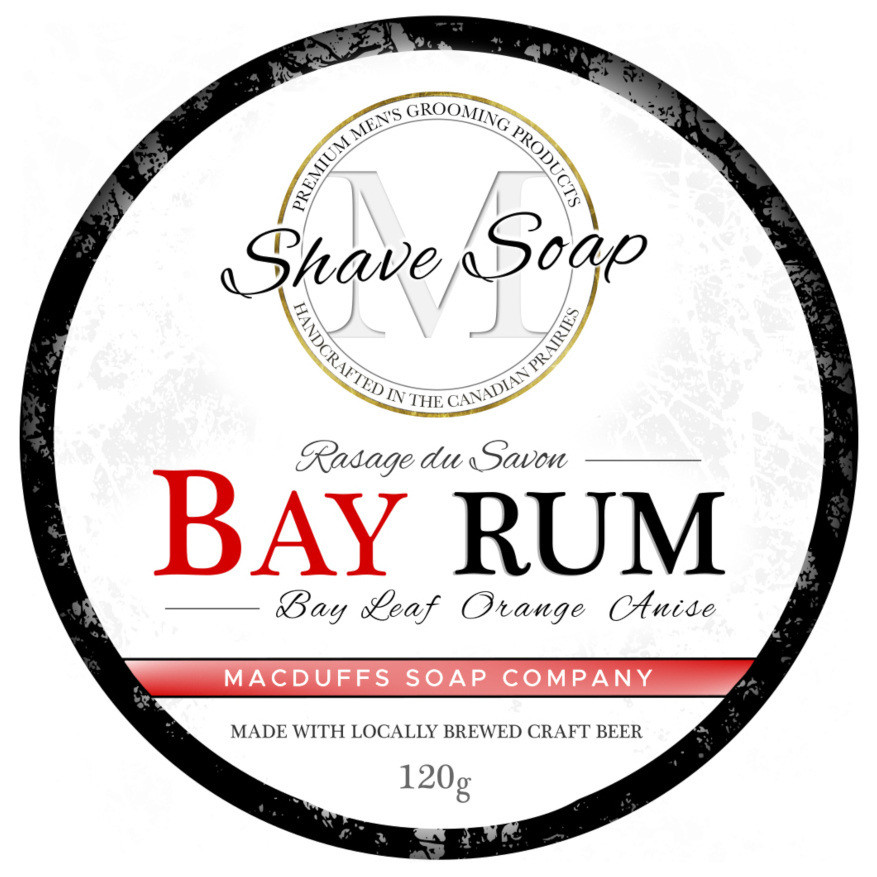 Bay Rum Shave Soap
SKU MGP-BAYRUMSHAVE
Product Details
---
Top: Orange Zest, Anise
Middle: Bay Leaf, Floral
Base: Patchouli
Our Bay Rum scent is a classic scent that experienced shavers will be familiar with. Notes of bay leaf, spice and citrus-- a timeless scent for a great shave.
This soap contains paraben and phthalate free fragrance oil.

Available in a plastic large dish (soap weight is 120g) with enough room to work the brush around. If you've already got a soap dish or are looking for a refill, we sell the a "puck" version as well, 100g.

Save this product for later