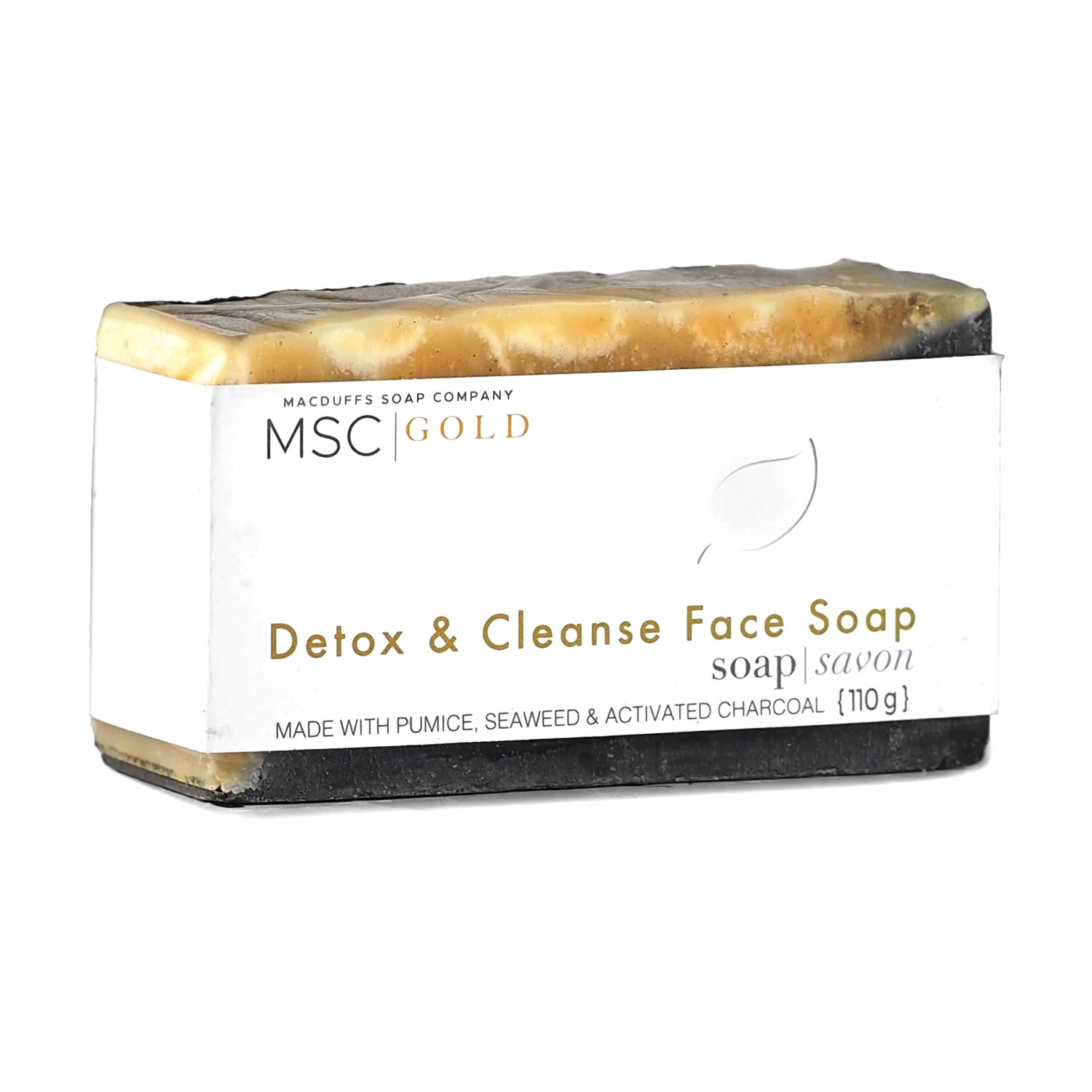 Detox and Cleanse Facial Bar
SKU SOAP-DETOX
Product Details
[tab name="Description"]

The pairing of seaweed and activated charcoal makes for an extraordinary facial cleansing bar:
Activated Charcoal: helps in drawing out oils and impurities in your skin, known contributors to acne and large pores.
Canadian Seaweed: a great nutrient source for our skin: vitamin B12, Vitamin E, potassium, iron, calcium, iodine and magnesium. Seaweed is also high in essential fatty acids that can help retain the skin's moisture levels.
There's a small amount of pumice granules for some mild exfoliation, perfect for clearing your complexion.
The soap is unscented, making it ideal for the sensitive skin on your face.

[tab name="About Our Soap"]
Our soaps are:
Made with fresh water from the Rocky Mountains.
Formulated with a blend of seven complimentary oils
Creamy, rich and full of skin nourishing vitamins.
Long lasting and firm: we don't sell our soaps until they've cured for at least six weeks
Cut to fit perfectly into your hand.
Moisturizing: our soaps have avocado oil and at least ten percent pure, unrefined organic shea butter.
Bubbly: there's a big and stable lather thanks to the addition of castor oil.
Vegan
Weight: 110 g after a 12 week cure. Please allow for some variation since the soaps are handmade in small batches
[tab name="Ingredients"]
Olive Oil
Coconut Oil
Fair Trade & Organic Shea Butter
Avocado Oil
Grapeseed Oil
Sunflower Oil
Castor Oil
Mountain Water
---
Save this product for later