FREE YEG + SHERWOOD PARK DELIVERY WITH ORDER OF $25 OR MORE. FREE SHIPPING WITH ORDERS OF $80+(USA + CAN ONLY)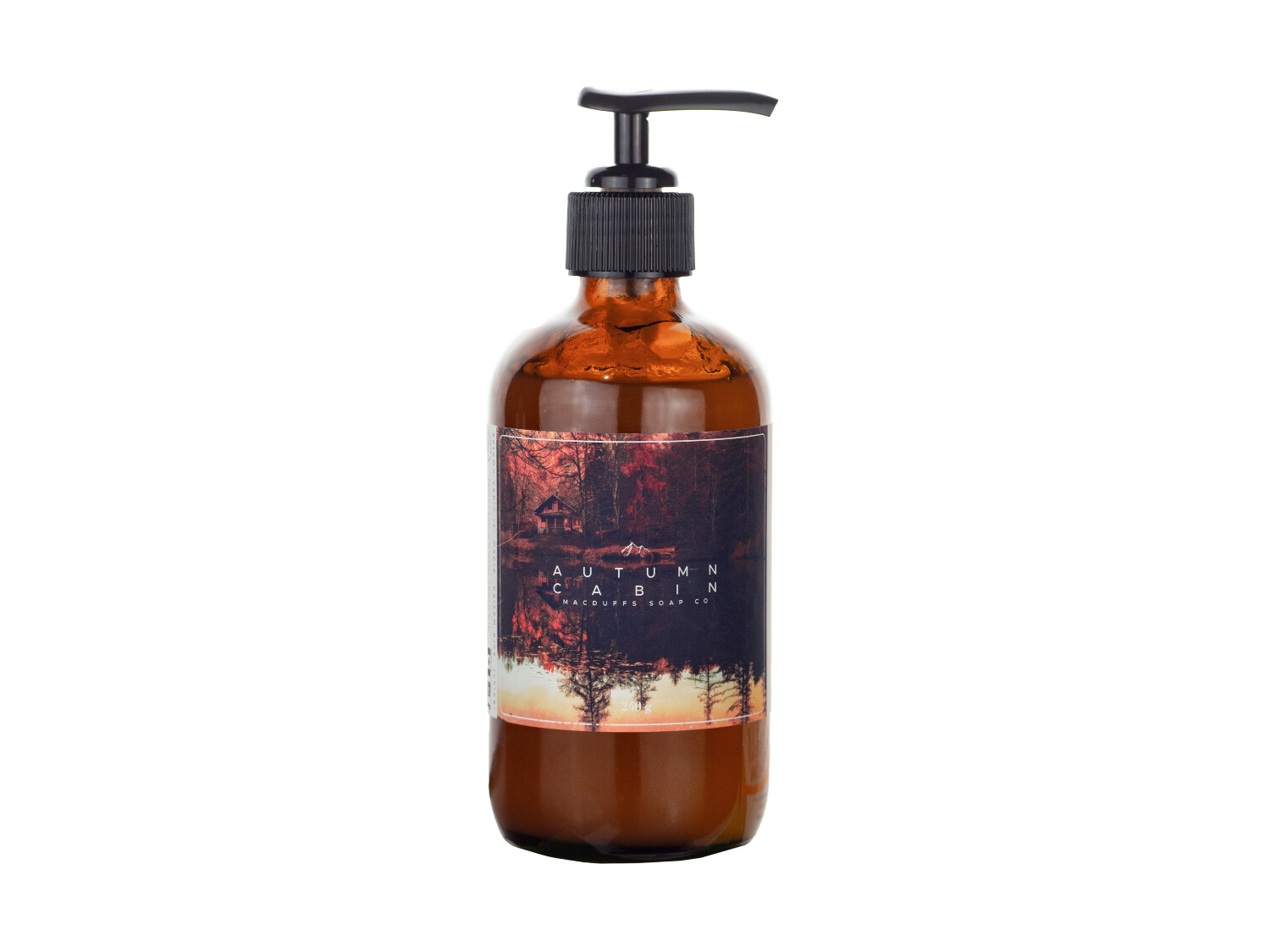 AUTUMN CABIN LIQUID SOAP
SKU MGP-AUTUMNCABINLIQUID
Product Details
[tab name="Description"]
Notes: Balsam Pine, Cedar Leaf, Juniper Berry, Vanilla, Toasted Maple
"There is a harmony in autumn, a lustre in its sky" – Percy Bysshe Shelley
The Autumn Cabin liquid soap is our tribute to the most radiant time of year and our favourite place to enjoy it. The scent is made with balsam pine, cedar leaf and juniper berry with compliments of toasted maple and a vanilla finish. Autumn Cabin is not a sugary scent, but earthy and rich.
This soap contains paraben & phthalate free fragrance. Comes in a high quality glass jar that is refillable at our market locations. Contact us for details.
[tab name="About Our Soap"]
Our liquid soaps are:
Formulated with a blend of seven complimentary oils that are both cleansing and moisturizing
Creamy, rich and full of skin nourishing vitamins.
Bubbly: there's a big and stable lather thanks to the addition of castor oil.
Vegan
Handmade in small batches in Edmonton, Alberta.
[tab name="Ingredients"]
Olive Oil, Castor Oil, Coconut Oil, Sunflower Oil, Avocado Oil, Apricot Kernel Oil, Ricebran Oil, Paraben + Phthalate Free Fragrance, Essential Oil
---
Save this product for later