FREE YEG + SHERWOOD PARK DELIVERY WITH ORDER OF $25 OR MORE. FREE SHIPPING WITH ORDERS OF $80+(USA + CAN ONLY)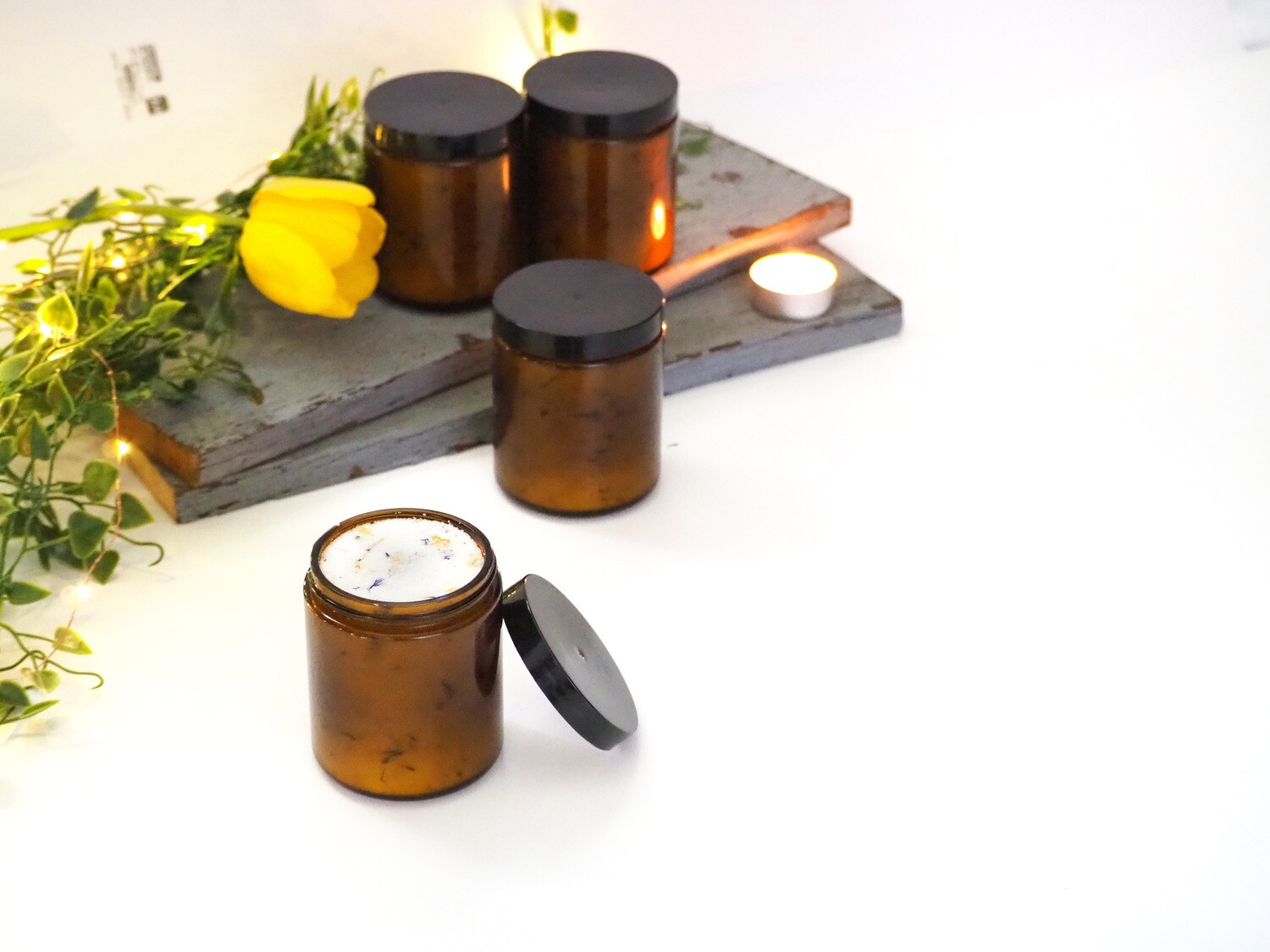 Herbal Foot Soak
SKU BATH-FOOTSOAK
Product Details
[tab name="Description"]
Relieve aches and pains with our all natural Epsom salt foot soak!
Epsom salts are also great for detoxifying skin, getting rid of unwanted odours and exfoliating dry & cracked heels.
Our Epsom salts are bolstered with cooling menthol crystals (the active ingredient in peppermint) for extra relief for very sore feet.
In addition to menthol, you'll smell the lively essential oil blend of rosemary, lemon and eucalyptus with a slight touch of lavender.

[tab name="About Our Dead Sea Bath Soak"]
Made with pure Epsom salts
Relieve cramped muscles
Softens and gently exfoliates your skin
Remove unwanted odours
All natural
[tab name="Ingredients"]
Epsom Salt
Sunflower Oil: A carrier oil to disperse the essential oil blend safely
Vitamin E: Extends shelf life of the product
Essential Oil Blend: Lavender, lemon, eucalyptus, rosemary and menthol
[tab name="Directions"]
Use a container big enough for your feet and mix in half a cup of salts to hot water. Give the mixture a couple minutes to dissolve. Put your feet in the container for approximately 30 minutes and enjoy!

Seal in the moisture of a long soak with one of whipped body butters or our foot relief salve (made with the same essential oil blend)!

Not to be used in general baths. Menthol crystals and eucalyptus may irritate sensitive skin and areas. Keep away from eyes and face and wash your hands after handling our foot soak!



---
Save this product for later